Digital Pension Legal Matters
As mentioned in the last newsletter, following published legal criticism of his Determination received from the Pensions Ombudsman, Nigel Bains asked leading pensions counsel for an opinion on what further course of action he, and other ex-Digital pensioners, should now consider.

He sent off a very detailed file (540 pages) to Naomi Ling in Outer Chambers in London, and travelled up to a legal conference with her a couple of weeks ago, with a member of the HPPA steering group.

Her considered opinion, available here, is there is little point in further legal challenge.

HPPA does not regard the matter of withholding discretionary increases from ex-Digital pensioners as closed, and any member with ideas on an alternative course of action should contact us by email - here

Trustee and Administration Survey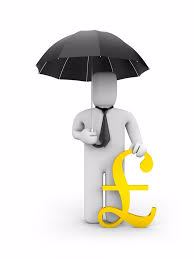 Over 1000 HPPA members responded to the survey, and we regard that as really outstanding - from a membership of 2500. Many thanks to so many for taking the time to add considered comments, and these have been passed to the Chairman of the Trustees.
The results are available here, and it is clear that most members are satisfied with the Annual Report and its contents. (About 80 people did not receive the report, and those members should contact Equiniti to make sure their contact details are up to date).
Members are less satisfied with general communications from the Trustees, and their ability to understand whether a good job is being done by them. We hope the Trustees take this on board.
Regarding the questions on Administration, most members are satisfied with Equiniti, but much less so with the website. We received several emails from people, saying how dated and unresponsive the website is. This is a pity, because so many of us are now accustomed to looking on line for answers, rather than pick up the telephone.
Once again, we would like to express our thanks to Peter Thomson for his help with Survey Monkey.


HP  split progress

HPPA got creative and thought the split  was an ideal time for the company to fully fund the pension schemes and write off the costs as part of the split.

This will be one less worry for the new companies and will earn rewards in the reputation of HP in the UK, from stakeholders such as customers, employees and stockholders 
We sent this idea to the CEOs and CFOs of the new companies and recieved the following response from Elaine Beddome (on behalf of the HP Executive team)
Vice President, Global Benefits & Employee Mobility.
"Since we announced our plan to separate last October, we've made significant progress and remain on track to complete the separation by the end of the fiscal year 2015. With respect to our UK Defined Benefit pension arrangements, I can confirm that the Principal Employers (Hewlett-Packard Limited and HP Enterprise Services UK Ltd) will remain unchanged post separation. Both of these entities will be part of the Hewlett Packard Enterprise organization. With regards to funding, the Company will continue to work with the Trustee groups to determine appropriate funding for the plans post separation."

So we now know that our pension funds will be part of Hewlett Packard Enterprise organization and they did not buy our creative idea. The US retire benefits programmes will be going to HP Inc.
Marriage Allowance
You may have missed the announcement of the new Marriage Allowance, which allows a proportion of a spouse's unused tax allowance to be transferred. Up to £212 (net) is available to couples who qualify and register. It actually works, and is available here. 
HPPA in the future

We made this request in the last newsletter and have not had a very good response. If you can help please get in touch. It is five years since we formed HPPA and some of the work being done by the founders needs taking over by dynamic younger (at heart) folk. If you are interested in helping out we need an account manager type bod to take forward the relationship with HP in the UK and USA and somebody to refresh the website preferably using a tool such as Wordpress.
If you are interested in these highly rewarding positions please contact Scott, Ian or Steve ( help@hppa.org.uk ). And remember because they are voluntary you do not even have to deal with HMRC!
And Finally
These are not football scores but where our HPPA members opened our last newletter.
Brazil 1
South Africa 1
Morocco 2
Australia 6
NZ 1
Malaysia 1
Oman 1
Greece 7
Spain 7
Portugal 5
Italy 5
Sweden 1
France 36
Holland 7
Germany 1
Croatia 3
Cyprus 5
Switzerland 4
USA 271
Canada 7
Ireland 26
UK 993
Please contact other Retirees/Leavers if you think they may be interested in Joining HPPA
If you want to change your email address, please look at the bottom of any mail from us, and you will see a link to "unsubscribe and manage" - change your address using that link, rather than email one of us!

Once again, all feedback to steve.spillane@hppa.org.uk    or   ian.young@hppa.org.uk
Best Regards,

HP Pension Association

IN THIS ISSUE
Digital Pension Legal Matters
Trustee and Administration Survey
HP split progress
Marriage Allowance
HPPA in the future

HP Pavilion Tablet x2T
And Finally...
HP Pavilion x2 Laptops
Latest Laptops - Gives you four modes for the price of one - Laptop, Tent, Stand, Tablet. Intel Atom processor, 10.1 screen and Windows 10.



Currently available to HPPA members at £209 including VAT and free delivery. Go to here for access to the HP Employee store - in case you have forgotten the username is hpway and the password toplay

HPPA STEERING  GROUP
Ian, Scott and Steve continue to work for the benefit of retirees and members of the HP pension schemes and if you would like to help or have any ideas on what we should be doing please contact Scott here.