<![if !vml]>
<![endif]>Member Benefits
You should all have received a letter from the Trustees, and that letter included a mention of Club Together, which is a general discount offering from Xafinity, our pension administrators.
<![if !vml]>
<![endif]>
Club Together has been operating for some time, and is used by a whole range of pension schemes in the UK – the EDS folks were introduced to it a little while ago. The whole rationale is that the more people sign up and use it, the better the deals get. We met with the chap that runs it, and one particular deal stands out immediately – there is a good value travel insurance offering which is very popular -we think it is well worth signing up and checking . You can link to Club Together from our website, or simply click here
<![if !vml]>
<![endif]>Pension Increases
<![if !vml]>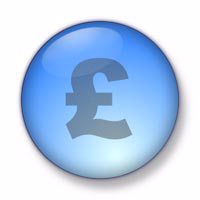 <![endif]>
We have received quite a bit of mail, resulting from our piece on our correspondence with HP in the USA, and several people have asked how the pension review process works, for those with discretionary pensions.
Every December, and 2011 will be no different, the Trustees recommend an increase based on a whole set of factors, the main one being inflation and its effect on pensioners' purchasing power.
Every January, HP UK has a review of discretionary pensions and makes a decision about whether to recommend an increase to HP Corporate. HP Corporate then take a view on whether an increase should be paid, or not. So far we have not been able to find out anything more than that about the process, and we do not know whether HP UK is recommending any increases.
<![if !vml]>
<![endif]>Annual Retiree Briefing
As mentioned last time, the HP UK/HPPA Briefing will be held on January 11th2012, at Shinfield Parish Hall, Shinfield School Green, Shinfield, RG2 9EH at 7.45pm for 8pm. The evening will include a message from HP CEO Meg Whitman, a UK business update, and Jonathan Lord Chairman of the Pension Trustees will be present.

Light refreshments will be provided, HP freebee bag and a raffle for a Touch Screen PC.

Please click the link below to register for the event.
Click here to Register

If you would like ask any questions of the trustees (even if you are unable to attend) please email them to info@hppa.org.uk
<![if !vml]>
<![endif]> Membership Appeal
<![if !vml]>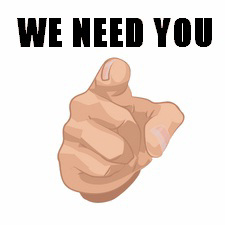 <![endif]>
We are still growing at about 7 members a week, but we would like you all to push, to increase that significantly. Bluntly, the more members we have, the more effective we can be, and we now have some member benefits that are not on general offer anywhere else.
So, we would like you to spread the word throughout your contacts and ask them to sign up at www.hppa.org.uk .

We really do mean it, the bigger we are, the more effective we will be.
<![if !vml]>
<![endif]>And Finally
If you want to change your email address, please look at the bottom of any mail from us, and you will see a link to "unsubscribe and manage" - change your address using that link, rather than email one of us!

Once again, all feedback to steve.spillane@hppa.org.uk or ian.young@hppa.org.uk
Best Regards,

HP Pension Association
IN THIS ISSUE
Member Benefits

Pension Increases

Annual Retiree

Briefing

HP Printers

And Finally
HP Printers
<![if !vml]>
<![endif]>

Great range of HP Printers available to buy from the HP Employee Purchase Program store, details at www.hppa.org.uk
CONTACT DETAILS
The username for www.hppa.org.uk is hpway and the password is toplay These can also be used on the US website.
HP Pension Association
info@hppa.org.uk
JOKE
Jesus and Satan were having an ongoing argument about who was better on his computer. They had been going at it for days, and God was tired of hearing all of the bickering.

Finally God said, "Cool it. I am going to set up a test that will run two hours and I will judge who does the better job."
So, Satan and Jesus sat at the keyboards and typed away. They moused, They did spreadsheets, They wrote reports. They sent faxes. They sent e-mail, They sent out e-mail with attachments. They did every known job
But ten minutes before their time was up, lightning suddenly flashed across the sky, thunder rolled, the rain poured and, of course, the electricity went off.
Satan stared at his blank screen and screamed every curse word known in the underworld. Jesus just sighed.
The electricity finally flickered back on, and each of them restarted their computers. Satan started searching frantically, screaming "It's gone! It's all gone! I lost everything when the power went out!"
Meanwhile, Jesus quietly started printing out all of his files from the past two hours. Satan observed this and became irate. "Wait! He cheated, how did he do it?"
God shrugged and said, "Jesus saves."