Pension Increases
You should all have received your pension increase letter from Jonathan Lord, Chairman of the Trustees. We are quietly encouraged by the news that the Discretionary Pensions Review is still on-going for 2012. We do not know when that review will be completed.
Membership Benefits
We are pleased that the HP Sports and Social Club discounts are now to be extended to HPPA members, and you will see the details on the HPPA website. As with the EPP, and the Club Together offerings, you should check around the web to check just how good the deals are. Quite a few people are taking up the insurance deals offered by Club Together – the travel insurance deal for older people is really worth a look. Details athttp://bit.ly/Itv180
HP Social Innovation Program
HP in the UK is launching this program under the guidance of Susan Bowen, Director of Strategy for HP UK&I. There are several elements to the program, and these are detailed below. If you would like to contribute to the any element of the program, Steve Spillane on steve@spillane.com ,
Business Mentoring
We are looking for business minded retirees who are able to join the HPMentoring Programme for Small Businesses. We have a specification of the requirements and a biography template which can be found at http://bit.ly/INmdrT
Inspiring for the Future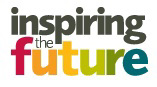 This is a new free service run by the charity, Education and Employers Taskforce which aims to get 100,000 people from all sectors and professions volunteering to go into state schools and colleges to talk about their jobs, careers, and the education routes they took. Everyone from CEOs to apprentices can volunteer for Inspiring the Future. Recent graduates, school leavers and people in the early stages of their career can be inspirational to teenagers - being close in age they are easy to relate to; while senior staff have a wealth of knowledge and experience to share. Talking with young people in a school or college can make a real difference to their perceptions of what jobs are available, and it may inspire them to consider options that they had previously never thought about. Talking to working professionals can also help them get a realistic view on the different routes into jobs and careers, and the current labour market. The intention is to get young people to produce short videos of people talking about their jobs and to upload these via their teacher to create a massive free on-line video library of thousands of people talking about thousands of jobs. The Taskforce will coordinate this project working with a range of partners. A regional and national schools competition is currently being planned.
HP can sign up here: http://bit.ly/HMJk3w
Please note it is important that folk identify themselves as HP Retiree as part of their Surname/Family name. Recommendation: name (HP Retiree) e.g. SPILLANE (HP RETIREE)
Young Enterprise
Young Enterprise is the United Kingdom's largest business and enterprise education charity. Every year they help 250,000 young people learn about business and the world of work in the classroom under the guidance of volunteers from 3,500 companies. Young Enterprise's mission statement is "to inspire and equip young people to learn and succeed through enterprise." Its guiding principle is to do this through 'learning by doing.' Young Enterprise are an active member of Junior Achievement Worldwide and a founding member of JA-YE Europe.

HP and Junior Achievement are hosting a Social Innovation Relay to encourage students aged 15-18 to develop concepts that are socially innovative and could have a significant positive social impact. HP are again looking for mentors and details of mentors can e found athttp://bit.ly/INmdrT
The countries involved in the Social Innovation Relay are: Brazil, Bulgaria, China, Egypt, France, India, Kenya, Romania, Russia, Slovakia, South Africa, UK, and USA.
If you would like to take part please email UK Social Innovation
Again, would those contacting HP identify themselves as HP Retirees.
HPPA and HP Volunteering 18th May 2012
Last year we had a very successful and productive day, working with school based projects in Reading and Bracknell, this year the date is 18th May 2012.

Several Retirees took part last year, acting as volunteers and team leaders, and we have been invited to take part again.

The initiative operates under the auspices of Business In The Community (BITC) and is called "Give and Gain Day".

The objective, from HP's point of view, is to help the various schools etc., and to help develop the project and people
skills of HP employees. The objective, from HPPA's point of view, is to reinforce the message that Retirees should be
seen and valued as assets.

We do not yet have the details of the projects, but if you are interested in taking part, pleased contact Steve Spillane by email here


And Finally
If you want to change your email address, please look at the bottom of any mail from us, and you will see a link to "unsubscribe and manage" - change your address using that link, rather than email one of us!




Once again, all feedback to
steve.spillane@hppa.org.uk

or ian.young@hppa.org.uk
Best Regards,

HP Pension Association

IN THIS ISSUE
Pension Increases

Membership Benefits

HPPA Steering and Advisory Boards

HP Social Innovation Program

SMEngage Programme

Business Mentoring

Inspiring for the Future

Young Enterprise

HP Volunteering
Susan Bowen
Susan Bowen, has been appointed Director of Strategy for HP UK&I with responsiblity for driving the Social Innovation programmes.
HPPA STEERING AND ADVISORY GROUP
We are very pleased to announce that Scott McLean has agreed to become Chairman of the Steering Group, and John Young has joined the Advisory board. We are very pleased to have the expert help of these two former HP executives, particularly with regard to our objective of developing the relationships with HP and the Trustees.
CONTACT DETAILS



The username forwww.hppa.org.uk is hpway and the password is toplay These can also be used on the US website.
HP Pension Association
info@hppa.org.uk
JOKE

There was once a young man who, in his youth, professed his desire to become a great writer.
When asked to define "great" he replied, 'I want to write stuff that the whole world will read, stuff that people will react to on a truly emotional level, stuff that will make them scream, cry, howl in pain and anger!'
He now works for Microsoft, writing error messages.