Member Benefits
Lots of members are still taking advantage of the preferential Employee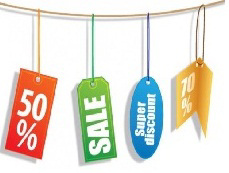 Purchase Plan offering you can see on our website, and the Software4Students link is providing some really outstanding deals -MS Office Pro 2010 for Windows and Mac is £37.89 for instance.
The Trustees are working with Xafinity/Paymaster (our pension administrators) to send you all a magazine with articles and marketing information – just watch your letterbox!
Pension Increases
Most of you are aware that a very large proportion of ex-Digital and a lesser number of ex-HP pensioners have not received a pension increase for some time. We, the steering group and our advisory board, wrote to HP in the UK back in May. We then wrote to the CEO of HP in California, to make certain that he/she understood the background behind the present situation in the UK, and to spell out the impact the present policy was having on HP pensioners. The CEO changed midway through our correspondence.
We have published the entire correspondence on http://www.hppa.org.uk/protected/PI.htm and we very strongly suggest that you read it. Username is hpway and password toplay.
In June this year 10 retirees joined with 70 HP employees for an HP Impact Day in the community. This involved 10 projects in local schools ranging from Gardening to Mentoring and Painting to Cyber security. The retirees provided two of the team leaders and event, the first of its kind in the UK was judged a huge success. HP allows employees four hours per month to take part in voluntary community projects
We are working with HP on the volunteering programme for 2012 and will let you know of opportunities.
Annual Retiree Briefing
The HP Retirees Programs Office in the US has encouraged us to organise our own event this year. We are very pleased to tell you that the Chairman of the Trustees, together with two other Trustees will be with us. The date is Wednesday Jan 11 at 7.45pm for 8pm. at the Village Hall in Shinfield, Reading. There will be light refreshments and we will be writing to you again as we get closer to the date.
And Finally
If you want to change your email address, please look at the bottom of any mail from us, and you will see a link to "unsubscribe and manage" - change your address using that link, rather than email one of us!

Once again, all feedback to Steve Spillane or Ian Young
Best Regards,

HP Pension Association

IN THIS ISSUE

Member Benefits

Pension Increases

Volunteering

Annual Retiree Briefing

New CEO

And Finally
New CEO Meg Whitman
Meg Whitman has been appointed President and CEO of HP in September this year. Previously Meg served as CEO of eBay Inc.
JOKE
They say that the new super computer knows everything. A skeptical man came and asked the computer, "Where is my father?"
The computer bleeped for a short while, and then came back with "Your father is fishing in Michigan."
The skeptical man said triumphantly, "You see? I knew this was nonsense. My father has been dead for twenty years."
"No", replied the super computer immediately. "Your mother's husband has been dead for twenty years. Your father just landed a three pound trout."
.